Spring is just around the corner and that means that it is time to clean your windows and let the sunshine in! Here is a step-by-step tutorial walking you through how to get your glass crystal clear. Using the pro tips and tools will make your window washing job much easier and produce excellent results.
Getting Started
To get started, you will first need a few supplies. Here is our suggested list.
Squeegee(Fitted with a new rubber blade)
A scrubber or a sponge
A bucket (a 5-gallon plastic bucket works great)
Vinegar or Dish soap
Lint-free rags or small towels
A ladder and a ladder stabilizer (if needed)
Cleaning Solution
Prepare your cleaning solution by mixing vinegar and water or another great solution is to mix two gallons of water to one teaspoon of dishwashing liquid. It's your personal preference.
Pro Tip: if it is freezing outside, add a little windshield washing fluid to your solution to keep it from freezing on the windows.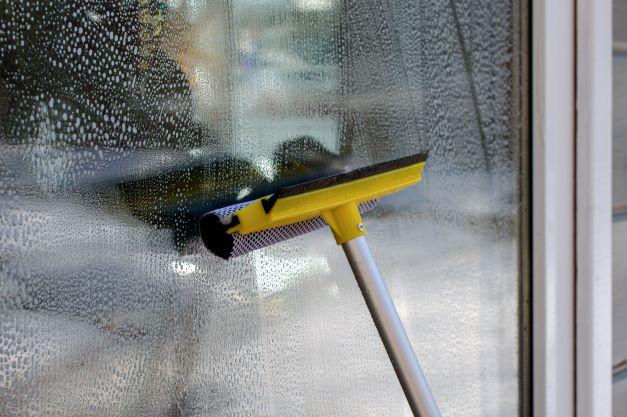 Scrub the Glass
Using your solution and a sponge, start to scrub the glass, work to get in the corners, edges and move in all directions to get every section of the glass. Scrubbing to remove all the dirt and grime on the window. You can work in any method or direction, just make sure that the excess runs toward the unclean glass.
Cleaning strip
Using the squeegee, clean a starting strip. Pro Tip: Use the corner of the squeegee to get in the coroner to strat the narrow cleaning strip going down the vertical side of the glass. Doing this will make it easier to work horizontally moving the solution down. If you choose to work vertically, use the same process except for starting with the horizontal starter strip.
Squeegee Across the Top
Press the entire squeegee blade against the glass in the upper corner and pull it steadily across the window. Make sure that you have constant contact with the glass and the squeegee. After each pass with the squeegee, take your clean towel and wipe the excess solution off preparing for the next pass. Repeat this process working down the window.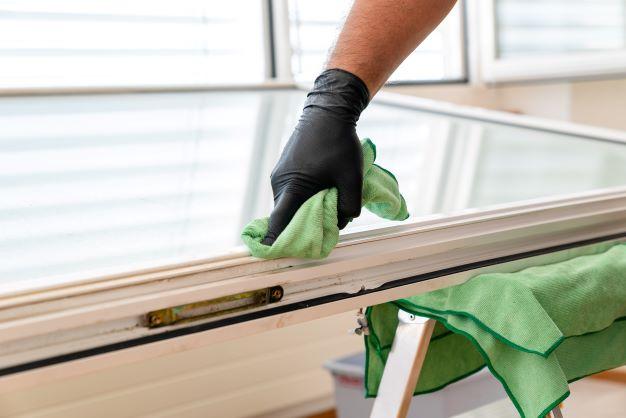 Pro Tip: Take your finger and use a dry spot on your rag to wipe off any excess solution around the perimeter of the window.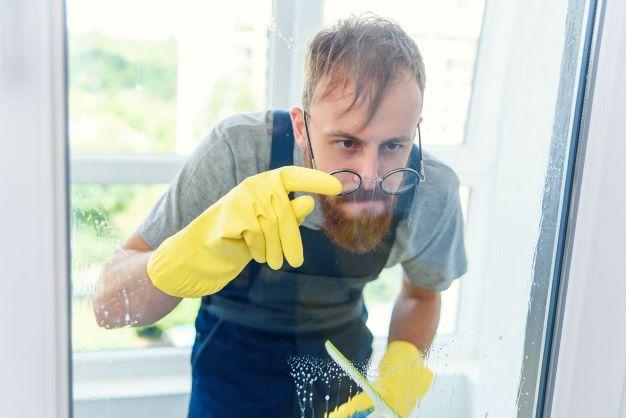 Tips for Hard-to-Clean Windows
If you have spots that you cannot remove with scrubbing, then you need to use a more aggressive tool. We suggest using a razor blade mounted in a holder. Always start with a new razor blade to avoid scratching your windows. This method works best if the glass is wet. Push the blade across the glass removing the hard spots. Rinse and wipe the blade and work on the next spot.
These are our tips for cleaning windows outside your home, we would love to hear your tips and tricks, so leave us a comment below.